About SetupNew
SetupNew is an a business & career networking platform which helps you to build your career and make identity yourself. People can make themselves well-known by using SetupNew's services. SetupNew also providing cloud-based web development services. It allows users to create dynamic web and mobile sites.
SetupNew uses AI-driven platforms and algorithms function by collecting and analyzing useful data, utilizing passive records of sales, marketing strategies and circumstances to improve customer relationship management, providing valuable insights into business decisions, and helping to identify profitable investments from the unprofitable ones to increase ROI.
SetupNew is designed to "Setup" whatever required for personal & business growth. "New" is an energetic reflection that is always fresh with ideas and strategies.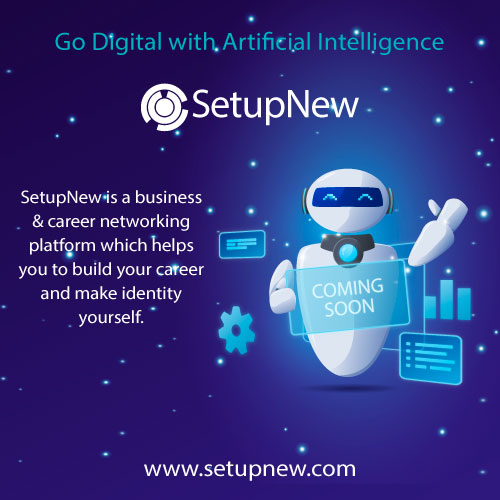 News
Pre-registration activated
Currently We are working on some important updates to finalize our product.
Interested people can register to get pre-registration offer.
Everything free includes:
Digital Card (vCard) Sample Card
SetupNew Pages Sample Page
SetupNew Profile Sample Profile
Register Now